Med cruise day 1
Our September 2nd to 9th family Mediterranean cruise onboard the Norwegian Epic started in Barcelona.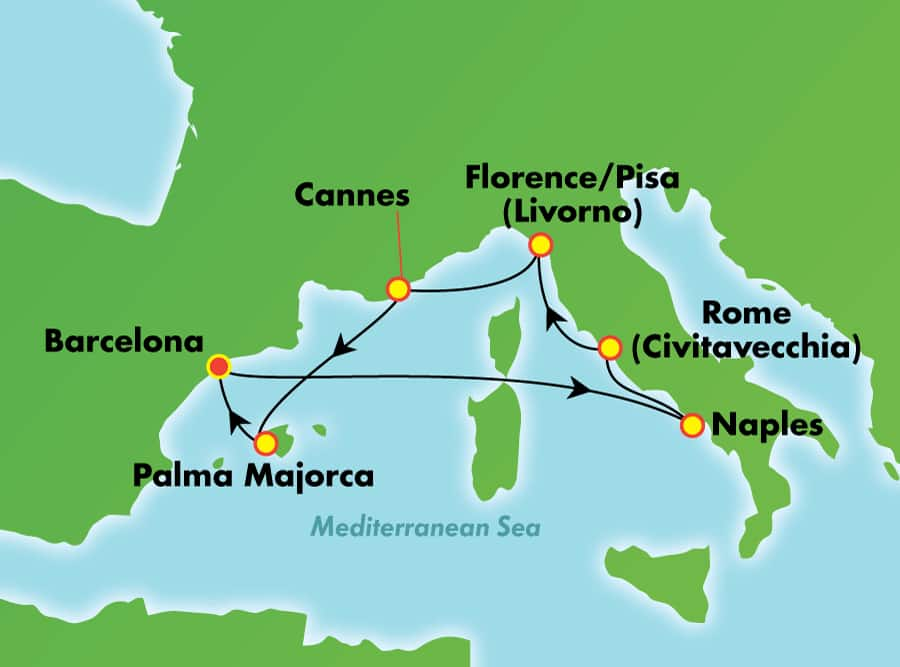 We boarded in Barcelona. The itinerary was:
Sun Barcelona, Spain (EMBARK)
Mon At Sea — —
Tue Naples, Italy
Wed Rome (Civitavecchia), Italy
Thu Florence/Pisa (Livorno), Italy
Fri Cannes, France
Sat Palma, Majorca, Spain
Sun Barcelona, Spain (DISEMBARK)
As usual, the first day was just exploring the gigantic ship (we usually cruise in smaller ships, but this was an extended family affair, and we decided to go for an experience that would have something for everyone).